Functions and Wedding Guitarist
Harrison plays solo instrumental acoustic and classical guitars that provide the perfect atmosphere for weddings and functions. This can be a fantastic addition for special occasions and many songs can be arranged especially on request. With a wide range of classical and contemporary repertoire. Performances are tailored to suit the day from as little as £230 including PA system that you are more than welcome to use for speeches. Please don't hesitate to get in touch
"We cannot thank Harrison enough for making our wedding so special. His music tied the wedding together beautifully - we highly recommend his services." - Giselle King .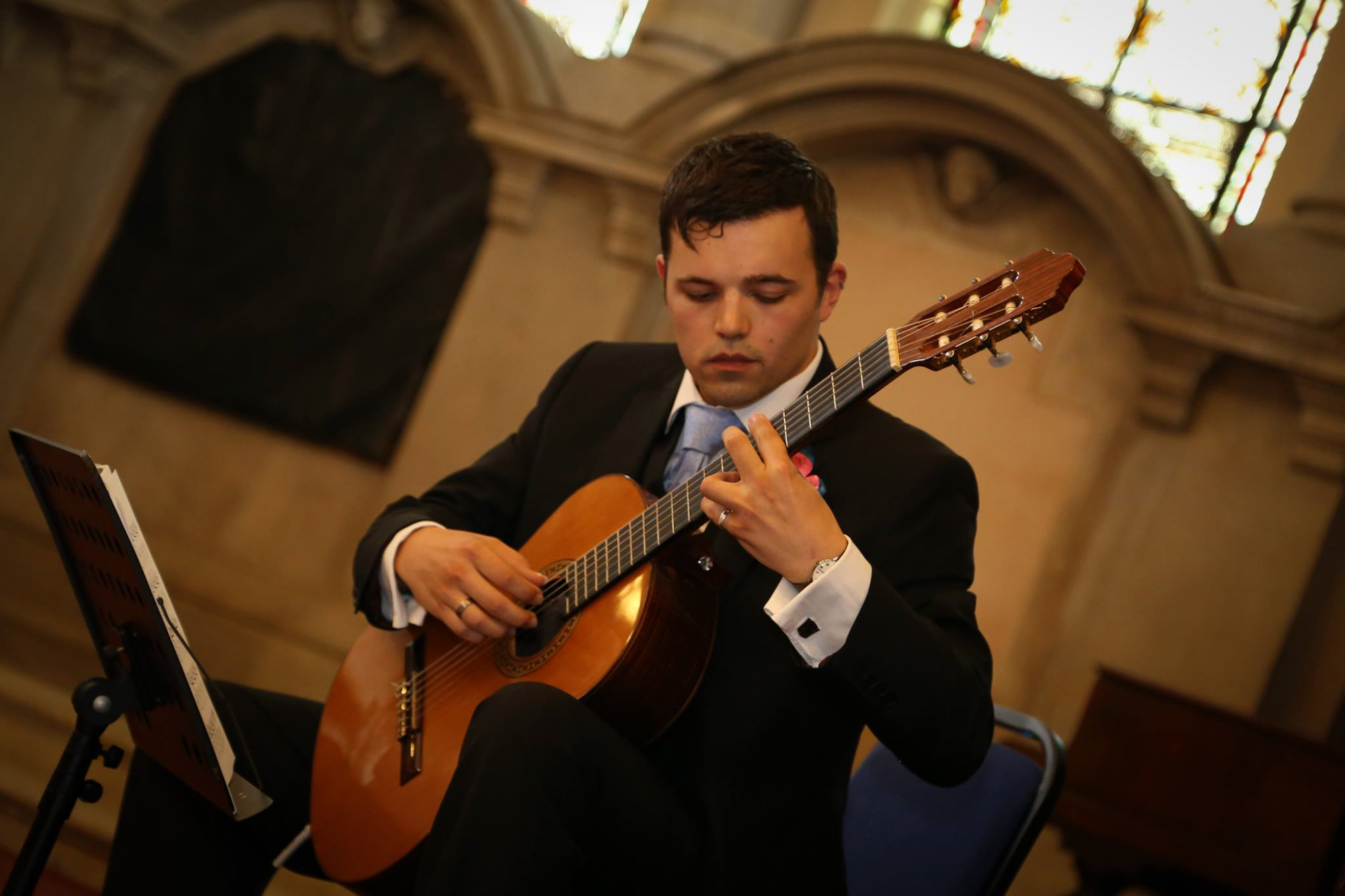 "From the moment we approached Harrison he remained helpful, professional but above all he remained passionate about our wedding day. We always felt we could approach him with music ideas and with his experience he wrote the most beautiful music repertoire for us.
Thank you again Harrison for making our wedding ceremony beautiful and everything we had dreamt of." - Jennifer Healey-Court
Harrison is an experienced bass player and guitarist in a range of styles, drawing on experience in studio and live work with rock bands, blues musicians and acoustic singer songwriters. Additionally Harrison is able to record parts for tracks in a home studio setting and provide raw files to be mixed and mastered by the end user.
If you wish to contact Harrison regarding session work in studio or live settings please see the contact page.
"Professional throughout and explosive on stage" - Rebecca Closure